Sponsor Profile: The Tamarind Group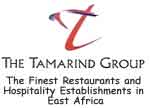 The Tamarind Group of companies has designed, built and now operates the three best restaurants in Kenya. The Mombasa Tamarind and the Nairobi Tamarind are unrivalled as seafood restaurants. The Carnivore restaurant in Nairobi is an exciting and unique concept.
---
Sponsor Profile: Vintage Africa [K] Ltd
---
Sponsor Profile: Royal African Safaris

---
Sponsor Profile: Kicheche Camp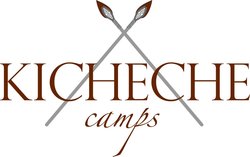 ---
Sponsor Profile: Vintage Africa Safaris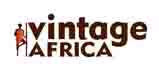 ---
Sponsor Profile: Cottars 1920'S Camp
---
Sponsor Profile: Saruni Camp

---
Sponsor Profile: Cheli & Peacock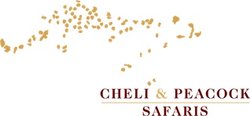 ---
Sponsor Profile: Southern Cross Safaris - Mombasa

---
Sponsor Profile: Four By Four Safaris
---
Sponsor Profile: Gamewatchers Safaris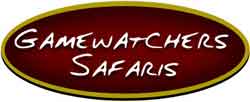 Gamewatchers Safaris has been operating in Kenya for over 15 years and offers a range of safaris to some of the best wildlife reserves and parks in Africa. The emphasis is on the more personal and exclusive smaller safari camps, use of 4×4 safari vehicles for game drives in preference to vans, and the option of air transfers as an alternative to driving by road between the parks.
---
Sponsor Profile: Safarilink Aviation

A leading domestic airline in safari connections. Your wings to the wild
---
Sponsor Profile: Origins Safaris

A family-run business, operating escorted, special-interest safaris throughout the East African region for the last half century. We travel by custom-built, four-wheel-drive vehicles, on foot, boat and light aircraft. Our guides will strive to interpret their Africa in the context of your special interests.
---
Sponsor Profile: Onsafari Kenya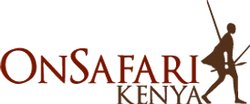 OnSafari Kenya Ltd is a highly personalised safari company owned and operated by Anthony Cheffings. These safaris offer a high quality experience in combinations of private mobile camps and exclusive lodges. This is Safari in Style.
---
Sponsor Profile: The Safari Collection

The Safari Collection is both a unique collection of luxury lodges and camps in Kenya, as well as a ground handler and East Africa tailor-made safari specialist tour operator. Our property portfolio includes Giraffe Manor, Sala's Camp, Sasaab and Solio Lodge.
---
Sponsor Profile: Phoenix Safaris (K) Ltd.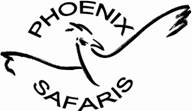 COMPANY PROFILE
Phoenix Safaris enjoys an excellent reputation within the tourism industry in East Africa. We are a member of:
• International Air Transport Association (IATA)
• Kenya Association of Travel Agents (KATA)
• Kenya's Association of Tour Operators (KATO)
Those governing bodies regulate and promote tourism in Kenya.
Phoenix Safaris was founded in 2000 and is currently employing a total of 26 staff. Concentrating on both, Corporate Travel Management & Individual Travel Arrangements, we do have sufficient manpower to take care of any travel arrangements required.
We remain committed to our principles of giving individual and personalized services to each and every customer.
Our wealth of experience stands behind our firm commitment to duly offer the best and finest breathtaking Wildlife Safaris & Tours, Beach Safaris and Holidays in Kenya, Uganda, Tanzania and Zanzibar. We offer exceptional air fares, tailor made itineraries, incentive travels, conference booking, family vacations, beach holidays, air and road packages and much more.
The combination of our experienced team of travel consultants (English, German, French, Spanish & Polish speaking) and our certified driver guides (English and German speaking) assures a safe, treasurable, thrilling and informative safari.
Phoenix Safaris is committed to offer all clients professional, personal and cost-effective travel services.
Our Services
Corporate Travel Management
By using the AMADEUS cutting edge IT online booking system we ensure, that our corporate business traveler receives travel related information from an innovative network of resources, keeping him connected whilst on the move.
Certified travel consultants guarantee that our corporate clients receive the best airline market fares available.
Safaris and Tours
We arrange tours to all National Parks, National Museums, Historical Sites and Mountain climbing tours for individuals or groups as per arranged itineraries in East Africa. We will avail information on availability and costs within the shortest possible time.
Hotels and Lodge Reservations
We undertake Hotel and Lodge reservations in all major Eastern Africa cities on behalf of our customers at discounted rates.
Transport and Car Hire
Phoenix Safaris maintains a fleet of 15 vehicles, all vehicles are equipped with HF radios and real time GPS tracking (fleet management system).
Air Ticketing
We are a member of IATA and linked to the Amadeus ticketing system of reservations that gives our travel consultants direct access to airline information and data, destination visa and health information, enabling them to answer your requests accurately and immediately. Our travel consultants will find the most effective route with the cheapest airfare available on international and domestic tickets.
Private Air Charter Reservation – Available on short-notice.
Conference Facilities
Our good working relationship with regional and international hotel chains enable us to negotiate on behalf of our client's competitive room arrangements or conference packages. We provide transport services for the delegates and on-conference support services at a minimal charge.
Our Offices
Phoenix Safaris has grown over the years and operates a branch (front) office at Village Market which is open throughout the week including weekends and public holidays.
---
Sponsor Profile: Africa House Safaris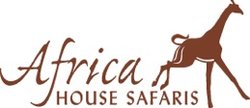 ---
Sponsor Profile: Lowis & Leakey Safaris
Lowis & Leakey is a dynamic African safari company founded by Ninian Lowis and his wife Lara Leakey. Ninian is a professional guide who has over 22 years of experience leading safaris throughout Africa. We offer custom-designed itineraries and run our own ground operations, ensuring guests are well looked after throughout their safari. Our portfolio includes a mobile camping unit and safari crew based in Kenya, as well as favourite small camps and lodges that we feel offer authentic safari experiences.
---
Sponsor Profile: 中非旅游公司 Sino-Africa Safari Co., Ltd
中非旅游公司(SINO-AFRICA SAFARI CO LTD)成立于2006年,是肯尼亚最大规模的华人地接社之一。中非旅游公司是经肯尼亚共和国政府和坦桑尼亚国政府批准组建的专门从事中肯,中坦两国旅游观光、经贸咨询、人员培训、国际交流等的东非唯一一家跨国(坦桑尼亚和肯尼亚)的以接待中国旅游客人为主的综合性旅游服务公司。在坦桑尼亚的达累斯萨拉姆和阿鲁沙以及肯尼亚的内罗毕等地都有我们公司直属的接待办公室。我们公司不仅可以根据客户的要求安排坦桑尼亚或者肯尼亚一国旅游,而且可以安排坦桑尼亚和肯尼亚二国全程个性化服务的跨国旅游。我们公司在坦桑尼亚和肯尼亚有一批高素质,精通业务和工作认真的专业中文导游。每年接待大量国内来的旅游团体和散客。我们以合理的价格和优质的服务赢的了所有客人的肯定及来自各界的高度评价。
中非旅行社有着丰富的肯尼亚、坦桑尼亚接待操作经验,参与过2011-2016 CCTV大型现场直播活动-<东非动物大迁徙>以及纪录片<魅力肯尼亚>的拍摄。经过多年的经营,目前中非旅行社已经与国内携程旅游网,同程旅游网,途牛旅行网,上海中旅,青旅,春秋,浙江省中青旅等大型旅行社建立了长期合作关系。
---
Sponsor Profile: Natural World Kenya Safaris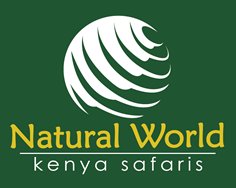 Since year 2002 – Natural World Kenya Safaris has been offering value for money Kenya safari tour packages.
Our safari tours depart from Nairobi ( Kenya capital city ) and the Kenya Coast beach resorts of Mombasa , Diani , Malindi , Kilifi and Watamu.